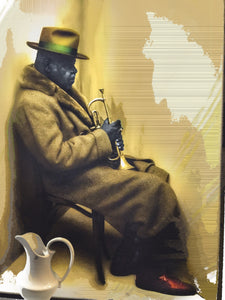 Love the yellow with the splash of red... image the room decor' possibilities! 
19x13 and custom orders (Flowing Frame)
The ceramic water vessel is a timeless relic.  At Digital Motifs, we've explored numerous of artistic designs for this artifact.  One thing for sure, it's an item that no home should be without.  Start your own legacy..
Call or email for more details:  nvisions111@comcast.net (253) 292-1367